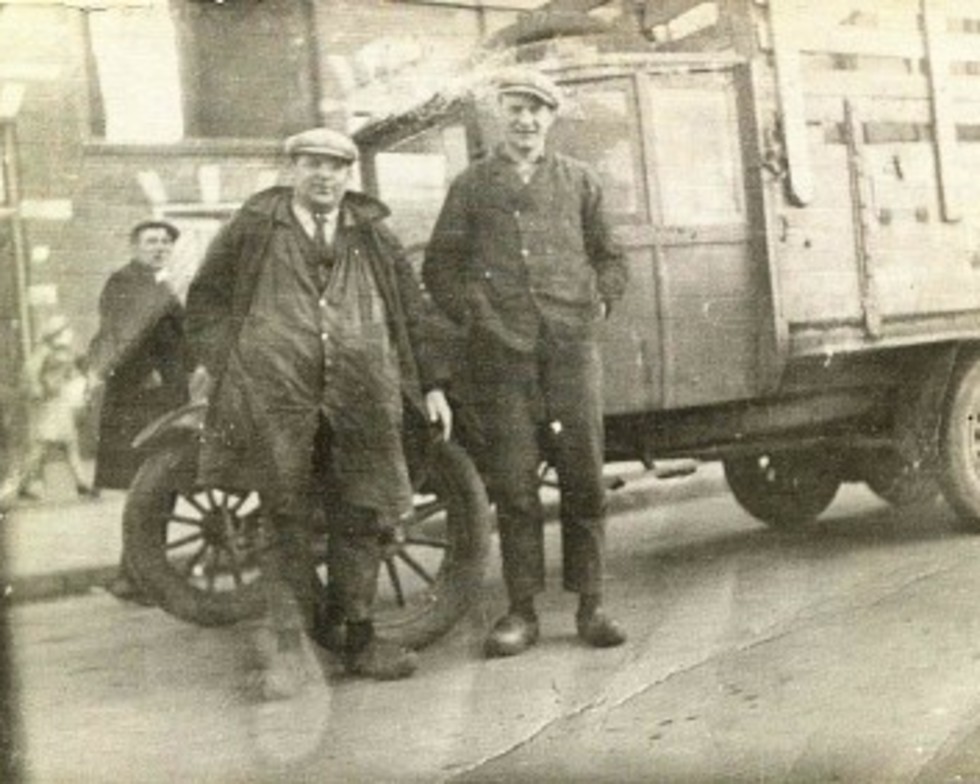 OUR STORY
Since 1928, Hoekstra Idskenhuizen BV has been a well-known name. It was founded by Jacob Cornelis (commonly known as Jappie Cees) Hoekstra (pictured on the left).
In the early years, the foundation for the current transportation company was established by starting a trade in livestock, hay, and straw.
In 1966, the business was continued by three of his sons. It was also decided to build a new facility on the outskirts of Idskenhuizen. From that period onwards, the company was split into Hoekstra Ruwvoer en veehandel BV and Hoekstra Idskenhuizen BV, the transportation division.
Meanwhile, the third generation is already working in the company. In 2012, truck and trailer service began operating as an independent company under the umbrella of Hoekstra, based in Grou.
In recent years, Hoekstra Idskenhuizen has specialized more in the transportation of goods using tail lift trucks and tautliner. We handle both full truckload (FTL) and less-than-truckload (LTL) shipments. Additionally, we have walking floor trailers and tippers at our disposal for the transportation of bulk goods.